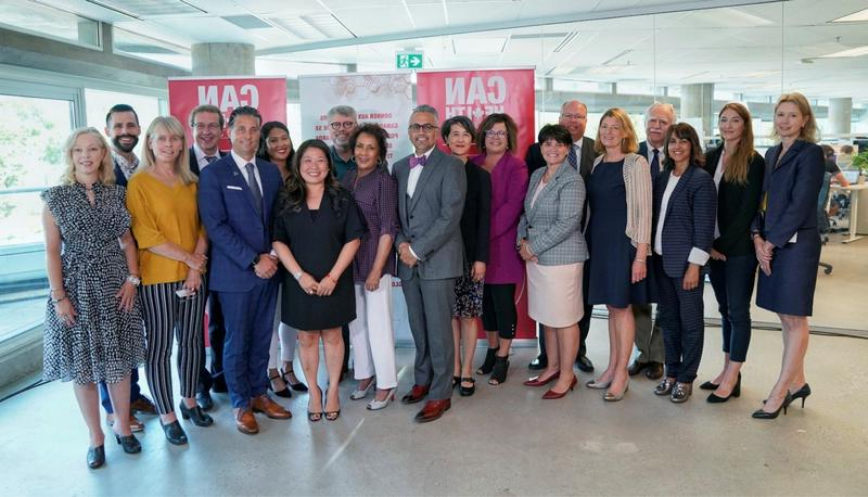 Governance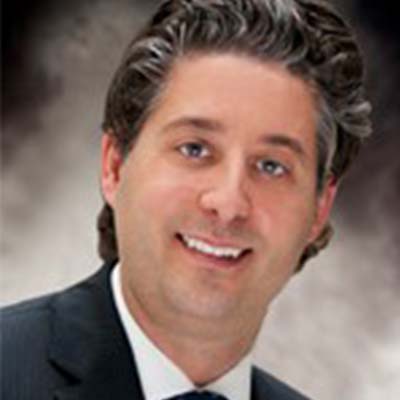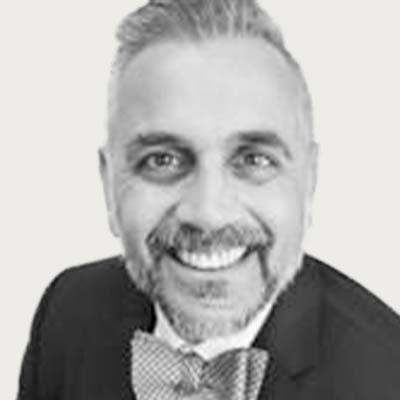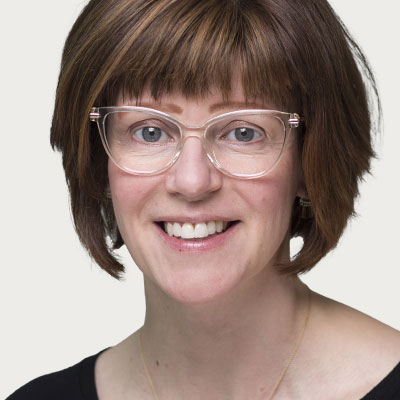 Chair & Lead
Dr. Dante Morra
Dr. Dante Morra is a transformational leader who serves as the Chief of Staff and President of THP Solutions at Trillium Health Partners, one of Canada's largest academically affiliated hospitals serving Mississauga, West Toronto and the surrounding communities.
Dr. Morra is a specialist in internal medicine and also holds a Master of Business Administration. He is an Associate Professor in the Faculty of Medicine at the University of Toronto, and an Adjunct Professor at the Rotman School of Management.
Dr. Morra is an internationally recognized leader in hospital process improvement, healthcare innovation and effective allocation of resources. His work in system transformation has been recognized with numerous individual and team awards including the 3M National Quality Award and the Goldie Award for Leadership. Dr. Morra is the Chair of the CAN Health Network – a national platform focused on scaling Canadian Health technology companies. He is an award winning teacher and has a passion for teaching clinical medicine and health system transformation.
Co-Chair & Advisor
Dr. Deepak Kaura
Deepak is 1QBit's Chief Medical Officer and was the Chair of the Board of Joule, a Canadian Medical Association subsidiary. He is also a serial angel investor, having invested in over 25 early-stage companies with a passion for seeing others succeed, particularly in the Canadian context. He is enthusiastic about improving health through the use of technology balanced with personalized human touch, and is dedicated to innovation, building teams, and has a keen interest in Artificial Intelligence.
Deepak recently returned to Canada from five years in Qatar where he served as the Executive Chairman of the Foundational Clinical Services Management Group. There he helped to set new standards in patient care for women and children and led ground-breaking work in the application of machine learning to health care. Prior to this he was the Head of Diagnostic Imaging at the Alberta Children's Hospital.
Deepak has also established a number of start-ups in the health care space and has served the Royal College of Physicians and Surgeons of Canada as a Subspecialty Chair in Pediatric Radiology. He earned his MD at the University of Manitoba, FRCPC following training in Calgary, and his MBA from HEC Paris. Deepak has also held faculty appointments as Associate Professor at Cornell University and the University of Calgary.
Board Member & West Regional Lead
Dr. Susan Shaw
Dr. Susan Shaw balances a rewarding career in Critical Care Medicine and Anesthesiology with clinical and system improvement work at the local, regional and provincial level in Saskatchewan. She has been a successful department head, a physician leader with the Saskatchewan Surgical Initiative and co-lead of the former Saskatoon Health Region's Safer Every Day Breakthrough Initiative. Prior to joining the Saskatchewan Health Authority, Dr. Shaw worked with the Saskatchewan Medical Association as Director of Physician Advocacy and Leadership.
Dr. Shaw is currently board chair for the Saskatchewan Health Quality Council and is looked to as a leader in patient-centred care, physician leadership, continuous improvement and large scale change.
Ontario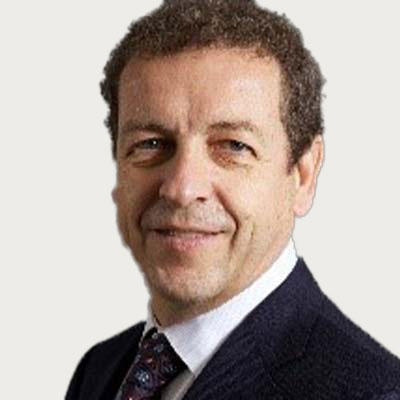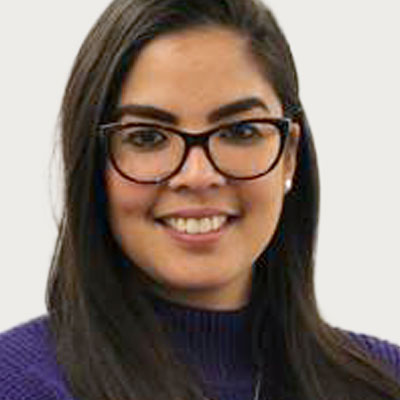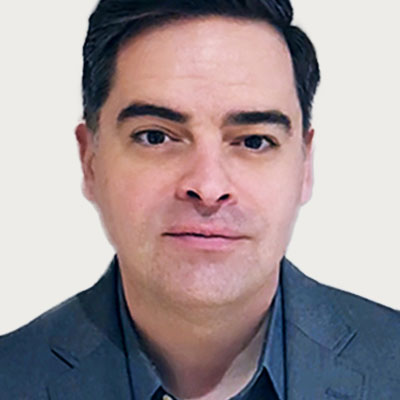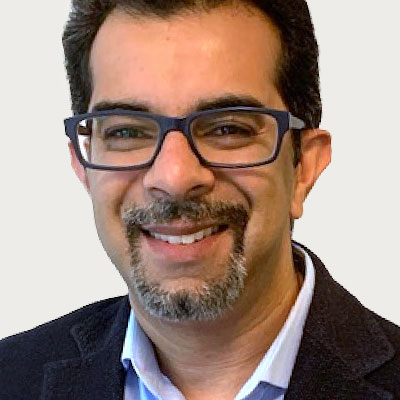 EXECUTIVE LEAD
Gary Ryan
Gary Ryan is currently the Executive Lead for the CAN Health Network working at the Lead Organization office at Trillium Health Partners in Mississauga, Ontario. The CAN Health Network is a pan-Canadian health care network focused on finding and scaling Canada's most promising health care companies.
Prior to this current position Gary was the Chief Innovation Officer at Southlake Regional Health Centre from 2013 until 2018. In that role he led Southlake's Research/Innovation Department in finding and testing new health care technologies at CreateItNow, Southlake's health care incubator.  
Prior to that role Gary previously held a range of positions at Southlake including Chief Operating Officer (COO), Vice President of Acute Services and Director of Paramedical Services. Gary also held other positions including Corporate Secretary to the Board of Southlake Residential Care Village and CEO and President of Stevenson Memorial Hospital in Alliston, Ontario.
Gary graduated from McGill University with a Bachelor of Science in Physiology in 1979, and in 1982, obtained a Master of Speech-Language Pathology from the University of Toronto. In 2001, he completed a Master of Business Administration from the University of Toronto.
Director, Special Projects
Stephanie Ebreo
Stephanie joins the CAN Health Network having recently completed her MBA where she focused her efforts in health care administration. She has experience working in both Corporate Strategy and Process Improvement at two large academic hospitals in the Toronto core. Additionally, she supported a large GTA hospital through a clinical system redesign in her most recent role as a management consultant at an international professional service firm.
Prior to embarking on her MBA, Stephanie worked as a consultant at an industry leading human capital management software company where she steered clients through HRIS software implementations. Stephanie also worked as an HR professional, in a range of industries, supporting companies through their organizational design, change management and HR transformation initiatives.
Stephanie holds a Bachelor of Science in Kinesiology from Waterloo, a Post-Graduate Certificate in Human Resource Management from Sheridan College and a Masters of Business Administration from DeGroote School of Business.
ADVISOR
Laurie Rivet
Laurie began his career in marketing and advertising working with large, consumer facing brands. In 2012 he began volunteering at UHN's research & innovation hub, the Centre for Innovation in Complex Care, utilizing his understanding of consumer behavior to help influence positive patient behavior and compliance.
Based on this success, he was recruited to Trillium Health Partners (THP) hospital to help establish their research & innovation centre, The Institute for Better Health. He was soon promoted to THP's communications department where he worked with THP's senior leadership in the development and implement of innovative strategic projects. Eventually he became AVP, Strategy & Brand Development at the THP Foundation where he oversaw revenue generating business initiatives.
Since 2017, Laurie has worked in the private sector of health care as a Business Development Consultant. In this role, he helps companies navigate the complexities of the health care system and works with them to refine, implement, and scale their products across the private and public markets. In addition, Laurie works with clinics to help identify and implement new technologies and systems that help increase revenue and drive productivity.
Laurie was an early contributor to the development of the CAN Heath Network. His insights into both the public and private sectors of health care helped shape the design of the system.
ADVISOR
Naveed Ahmad
Naveed has over 20 years' experience in the corporate and entrepreneurial space. In 2013, Naveed took over as CEO of one of the fastest growing mobile ad-tech start-ups in Canada that was acquired by The Weather Network, one of Canada's largest media companies in 2017. Today, he regularly advises and mentors CEOs and Co-Founders from tech start-ups to through the DMZ, Canada's leading Accelerator program as well as with WeScaleUP, a division of We.org. Naveed is consulting for Heart Health Institute as an Interim CEO, focusing on improving their operational efficiencies, patient workflow strategy and organizational culture. Naveed has an EMBA from Ivey Business School at Western University, MA in International Conflict Resolution from the University of Kent in Canterbury and BA from York University.