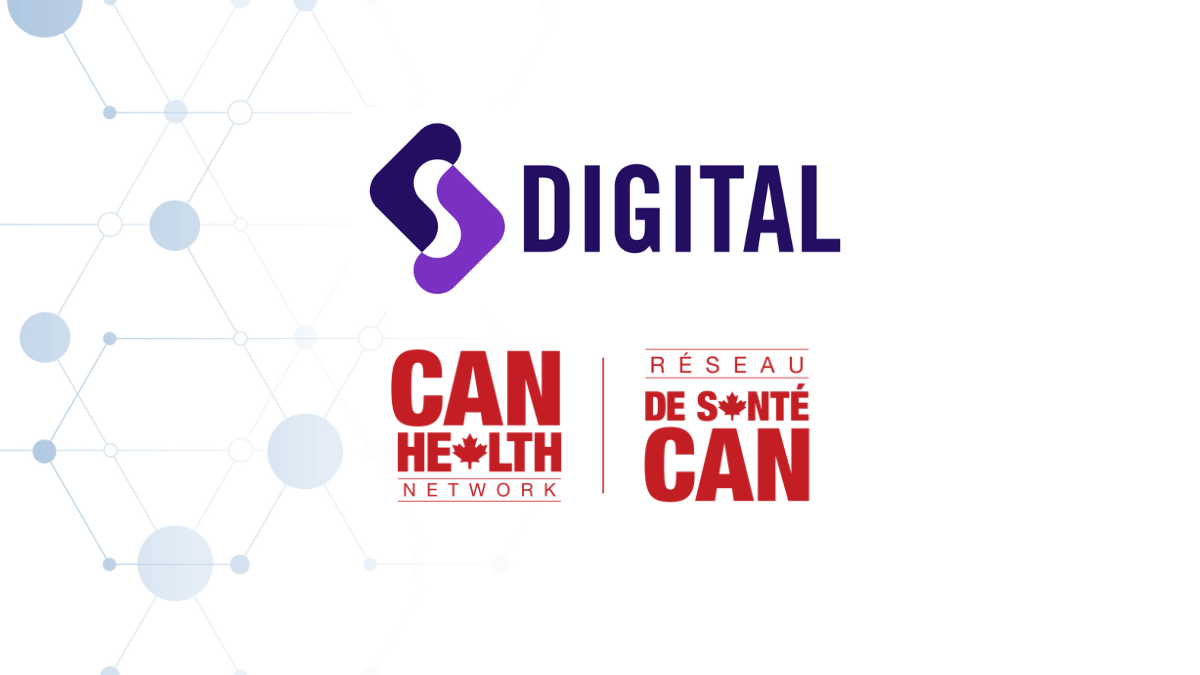 July 17, 2023 (Toronto, ON) – The Coordinated Accessible National (CAN) Health Network and DIGITAL are pleased to announce their new partnership designed to increase opportunities for Canadian companies to lead the health care economy, and accelerate the adoption of Canadian technology and innovation.
The CAN Health Network is a federally-funded national organization working to introduce more Canadian innovation into Canada's health system. The Network works with Canadian health care operators, referred to as Edges, to identify their biggest challenges and match them with Canadian-made technology solutions. By partnering Canadian companies directly with health care operators, CAN Health enables these companies and their solutions to be rapidly validated, procured, and scaled across the Network.
DIGITAL, Canada's Global Innovation Cluster for digital technologies, is a Canadian not-for-profit organization committed to growing Canadian businesses, creating a digitally-skilled workforce and positively impacting lives across the country. DIGITAL accelerates the development and adoption of digital technologies that keep Canadians healthy, address climate change and drive economic productivity.
This formal partnership builds on DIGITAL and CAN Health's existing relationship that has already resulted in paving commercial pathways from DIGITAL's co-investments in health-tech product development. In 2020, DIGITAL invested in project ReStart, led by SeamlessMD, which delivered a digital health solution for providers to screen for COVID-19 pre-surgery, reducing the backlog of surgical cases from COVID-19 and monitoring patients remotely at scale to enable safer transitions from hospital to home following surgery. Horizon Health Network, through its membership in the CAN Health Network, then deployed SeamlessMD at Saint John Regional Hospital's New Brunswick Heart Centre to provide vital digital health care support to patients preparing for and recovering from cardiac surgery. SeamlessMD also helped two other health care organizations in the CAN Health Network – Trillium Health Partners and SE Health – by supporting patients through surgery and homecare during the pandemic.
"We are very excited to partner with DIGITAL," said Dr. Dante Morra, Chair, CAN Health Network. "Together, we will leverage this partnership to bring innovative and uniquely Canadian solutions to the market, position Canada to lead the new global health care economy and make life better for all Canadians."
DIGITAL and CAN Health are both committed to strengthening Canada's position as a leader in innovation, and creating an environment that makes it easier to bring innovative Canadian technology into the health care system. This new partnership will foster collaboration across their ecosystems to help Canadian companies get stronger and respond to real challenges facing this country.
"Our partnership with CAN Health builds on our shared mandates to help Canadian health-tech businesses reach their full potential," said Sue Paish, CEO of DIGITAL. "By working collaboratively across our two organizations, we will amplify the impact of our investments towards better access to healthcare, improve health outcomes and enable more sustainable healthcare systems."
Sign up for email
Error: Contact form not found.