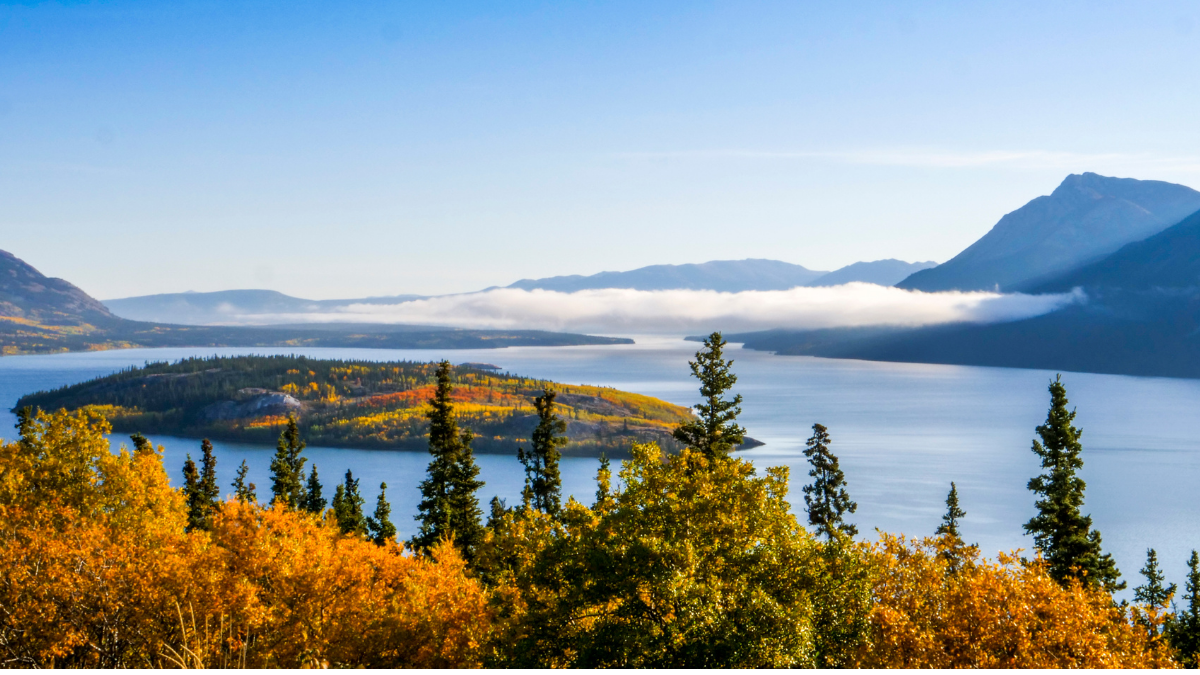 Annual Conference Also Honours Award Winners from Across Canada
October 18, 2023 (Mississauga, ON) — Today, during its Annual Conference, the Coordinated Accessible National (CAN) Health Network, a leading national initiative focused on accelerating Canadian innovation in health care, announced its partnership with the Yukon Hospital Corporation (YHC). This collaboration will bring cutting-edge health technology to the Yukon, and improve access to care for remote communities.
This partnership comes after a $30 million investment from the Government of Canada as part of the 2022 Federal Budget to support CAN Health Network's growth into the territories and with Indigenous communities.
Through this partnership, the Yukon Hospital Corporation gains access to CAN Health Network's extensive portfolio of Canadian health care technology solutions, including telehealth, remote patient monitoring, data analytics tools and more. This partnership will also foster joint research and development initiatives, allowing YHC to participate in the co-creation of innovative health care solutions tailored to the unique needs of Yukon communities.
"The CAN Health Network is a shining example of Canada's commitment to both health care excellence and economic prosperity and delivers on our commitment to improve access to care for remote communities," said Hon. Mary Ng, Minister of Export Promotion, International Trade and Economic Development. "By creating an integrated network for our health tech entrepreneurs, we not only improve the lives of Canadians but strengthen our economy on the global stage."
"This partnership with Yukon Hospital Corporation is a significant milestone for CAN Health Network, and for Canada's health care system" said Dr. Dante Morra, Chair, CAN Health Network. "Since it's launch in 2019, the CAN Health Network has been committed to expanding our vision and mission across the country. In order to lead the new health care economy and support our Canadian companies, we need to work together."
The CAN Health Network is currently comprised of 30 leading health care organizations and authorities (referred to as Edges) spanning from coast-to-coast-to-coast. YHC is the 31st organization to join the Network.
"We are thrilled to partner with the CAN Health Network," said Jason Bilsky, CEO, Yukon Hospital Corporation. "This collaboration underscores our commitment to expanding health care access, improving patient outcomes, and supporting the well-being of Yukon's residents. Together, we aim to transform the health care landscape in the North."
At the conference, CAN Health also announced the 2023 CAN Health Network Award Recipients recognizing the Edges, companies, partners, and individuals in the Network who are transforming health care in Canada, and leading the new health care economy. Awards were presented to the following recipients:
Edge of the Year Award: Grand River Hospital – recognizes the health care organization that truly exemplifies what it means to be an Edge – consistently engaging in CAN Health initiatives at all levels of the organization, and demonstrating a commitment to solving challenges with Canadian innovation.
Impact Award: 16 Bit – recognizes the Network Member that has made a significant contribution to Canada's health care industry, and has positioned themselves as a leader in the Network.
Trailblazer of the Year Award: Crystal Trevors, Founder & CEO, Stepscan Technologies Inc – recognizes the Network Member who has demonstrated exceptional leadership within the Network and stands out as a powerful voice in the health care industry; someone who continues to challenge the status quo.
Innovation Award: NanoTess – recognizes a Network Member that has demonstrated one of CAN Health's core characteristics – thinking differently – to bring an innovative solution to Canadians.
Company of the Year: PolyUnity – recognizes the Network company that has achieved outstanding results throughout the project lifecycle and beyond, while demonstrating that the Network model succeeds in breaking down barriers and helping Canadian companies scale.
Local Leader Award: This award recognizes the Network Member who has played a paramount role in the development of the Network in their region, and who has demonstrated a commitment to scaling Canadian innovation within their communities.
Atlantic

–

Laurae Kloschinsky

, Executive Director, Health Innovation Cluster, Government of Prince Edward Island

Ontario – Prathiba Harsha, Manager, Clinical Innovation, Hamilton Health Sciences
West – Patty Wickson, Executive Director, Alberta Health Services
The Network Award: Sunnybrook Health Sciences Centre & MOLLI Surgical. CAN Health's highest honour, this award recognizes an Edge and company who have clearly demonstrated the power of collaboration in advancing Canada's health care system, and supporting Canadian innovation.
To learn more about the CAN Health Network awards, please visit https://canhealthnetwork.ca/the-can-health-network-awards/
-30-
About CAN Health Network:
The CAN Health Network is a federally funded national organization working to introduce more Canadian innovation into Canada's health care system. The Network works with Canadian health care operators, referred to as Edges, to identify their biggest challenges and match them with Canadian-made technology solutions. By partnering Canadian companies directly with health care operators, CAN Health enables these companies and their solutions to be rapidly validated, procured, and scaled across the Network.
About Yukon Hospital Corporation:
Yukon Hospital Corporation operates 3 Hospitals in Yukon.
Watson Lake Community Hospital, located on the traditional territories of the Kaska Nation, inducing Liard First Nation, Kaska Dena, Ross River Dena Council;

Dawson City Community Hospital, located on the traditional Territory of Tr'ondek Hwech'in.
Whitehorse General Hospital – located on the traditional territories of the Kawanlin Dun First Nation and the Ta'an Kwach'an Council.
Its teams support and provide acute hospital care and other health services within its facilities. It works and partners with other health providers across the territory to ensure health and well being in a way that meets and respects the unique personal and community health need of all Yukoners.
Media contact:
Fiona Taylor, Director, Public Affairs & Network Development
CAN Health Network
C: 416-420-7728 l E: [email protected]
Sign up for email
Error: Contact form not found.