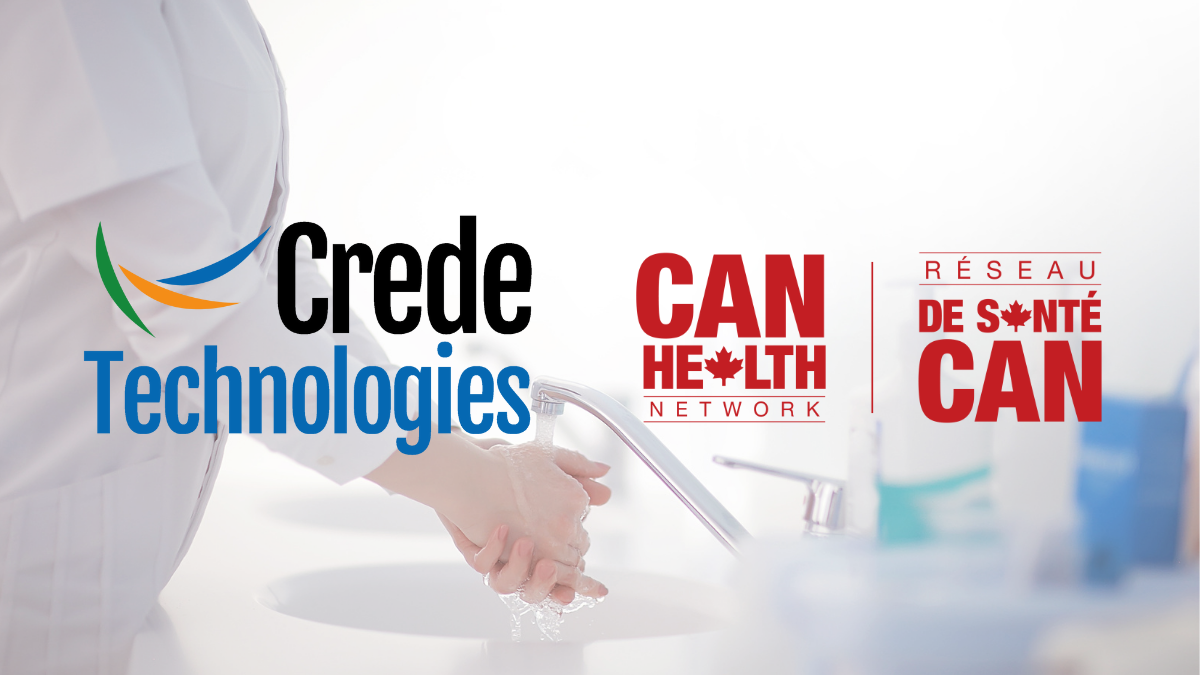 October 15, 2021 – Vancouver-based software company, Crede Technologies Inc., has joined the CAN Health Network and will work with health care organizations to prevent the spread of health care associated infections, a major threat to patient safety and cause of morbidity and mortality worldwide.
Launched in 2010, Crede Technologies Inc. is a software company dedicated to developing customized auditing and surveillance solutions that help improve quality and patient safety within health care organizations.
Recognizing that hand hygiene is one of the most important factors in preventing the spread of transmittable infections and diseases, Crede Technologies developed its Hand Hygiene System, an intuitive auditing platform designed to capture data in a timely, accurate and reliable way. Robust and comprehensive data such as identification of barriers or factors that influence hand hygiene effectiveness, poor technique, reasons for misses, and PPE use are all used to create meaningful, timely and actionable reports to support IPAC and quality improvement programs.
The robust reporting allows health care organizations to identify hand hygiene improvement opportunities, and identify problem areas that can be targeted with enhanced education. This leads to reduced infections, and can lower costs associated with HAIs.
"It's not just about measuring compliance percentages. It's about the value the right system can provide to help you identify hand hygiene improvement opportunities to target enhanced educational support where it is needed. By choosing the Crede Technologies' Hand Hygiene System, not only do you get a robust auditing and reporting system, but an additional partner on your IPAC team to ensure that you have the tools, reports and information you need to support your program and to drive continuous improvement." – Peter Kaloupis, Chief Operating Officer, Crede Technologies
"Joining forces with Crede Technologies will better equip our Edges to stop the spread of preventable infections and diseases." – Dr. Dante Morra, Chair, CAN Health Network
ABOUT CREDE TECHNOLOGIES
Crede Technologies Inc. is a company dedicated to specialized custom software development for the Health Care Industry. Its focus is on building systems to support improved Quality and Patient Safety in acute, residential, and community settings with an emphasis on auditing and monitoring tools.

ABOUT CAN HEALTH NETWORK
The CAN Health Network is a Canada-first approach to technology adoption. It helps break down barriers to scaling in the health care system and provides an environment for companies to scale to their full potential. Currently operating in Ontario, Western and Atlantic Canada, the CAN Health Network plans to expand into Quebec and the North. The Network has received a total of $12.45 million in funding from the Government of Canada to build a national platform that harnesses the purchasing power of health care organizations. To learn more about the CAN Health Network, visit canhealthnetwork.ca.
Sign up for email
Error: Contact form not found.