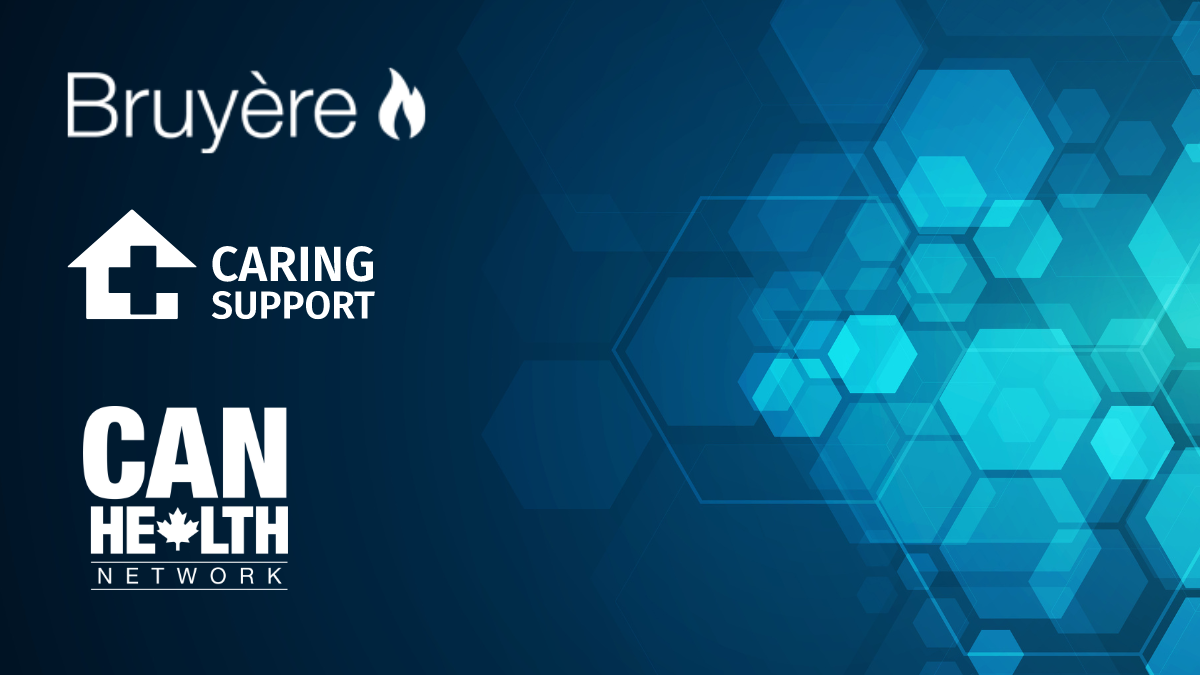 Canadian platform, Caring Support, leads to increase in job applicants for Bruyère
August 3rd, 2023 (London, ON) – After introducing an easy-to-use, mobile-friendly job-matching platform, Ottawa-based Bruyère saw a rise in qualified applicants to its open job postings. The innovative platform, developed by Canadian start-up Caring Support, is designed to address the challenges faced by health care organizations in recruiting and retaining skilled clinical professionals.
Bruyère, a large health care employer providing specialized care across its hospital campuses and long-term care homes in Ottawa, was looking to increase the number of job applications by expanding its network and diversifying its recruitment channels. "We wanted an innovative approach to curating a pool of qualified candidates," said Eliza Mystille, Bruyère Recruitment and Selection Manager. "Caring Support worked closely with us to understand our specific needs and then customized the service to meet them, which helped increase our visibility and attract more qualified applicants," said Mystille.
Bruyère initially connected with Caring Support as part of a six-month project supported by the Coordinated Accessible National (CAN) Health Network, a federally-funded organization that works directly with the country's leading health care operators to identify their biggest challenges, and match them with Canadian-made technology solutions.
Staffing is a common challenge facing health care, not only in Canada, but globally as well. "We aim to bridge the gap in health care recruitment and retention by providing a unique, comprehensive solution for the industry," said Joseph Jongsma, CEO, Caring Support. "And it's not just about helping fill job vacancies. It's also about creating meaningful connections between organizations like Bruyère and its candidates."
Traditional hiring methods – websites, job boards, recruiting agencies – may not reach the right candidates, and often rely on a manual search through applications, which can be costly and time consuming. The Caring Support platform automates and streamlines this process, and is able to identify skilled, high quality health care workers, faster than the traditional methods. The platform does this by matching job seekers directly with employers, based on the information and preferences provided by both sides of the hiring process. For employers, this means easier access to qualified candidates, and filling crucial roles quickly, saving time and money. For health care workers, it means taking control of the job search, and even letting the employers come to you.
Following the successful six-month project, Bruyère has now procured Caring Support's platform as an additional tool in its recruitment and retention strategy over the next year.
"It's exciting to see health care providers and Canadian innovators work together to address the challenges facing health care in this country," said Dr. Dante Morra, Chair, CAN Health Network. "Recruitment is an issue impacting health care here in Canada, and around the world. We are thrilled the Network can bring uniquely Canadian solutions to the market to solve these pressing challenges."
The CAN Health Network provides Canadian companies with access to real health care environments where they can implement their market-ready solutions, gain valuable feedback from end-users, and scale across the Network and beyond.
-30-
ABOUT BRUYÈRE
Bruyère is an academic healthcare organization training the next generation of healthcare leaders and using research and industry partnerships to improve care. Bruyère plays a unique role in the region's healthcare system providing specialized hospital care, primary care, long-term care and assisted and independent living for older adults, while the Bruyère Research Institute focuses on finding the next generation of care for aging Canadians and vulnerable populations. To learn more about Bruyère, visit bruyere.org.
ABOUT CARING SUPPORT
Caring Support is an easy-to-use, responsive, and mobile-friendly job-matching platform designed for the healthcare sector by Canadian businessman Joseph Jongsma alongside a talented crew. From its inception, the platform's goal has been to streamline the hiring process for healthcare employers while helping skillful healthcare professionals in North America find their dream jobs. The company aims to become an open hub that provides employers and workers with resources to better their organizations and further develop their careers, ultimately revolutionizing the healthcare industry. To learn more about Caring Support, visit caringsupport.com.
ABOUT THE CAN HEALTH NETWORK
The CAN Health Network is a Canada-first approach to technology adoption. It helps break down barriers to scaling in the healthcare system and provides an environment for companies to scale to their full potential. Currently operating in Ontario, Wester and Atlantic Canada, the CAN Health Network was recently awarded $30 million by the Government of Canada as part of Budget 2022 to expand into Quebec, the Territories and with Indigenous Communities. To learn more about the CAN Health Network, visit canhealthnetwork.ca.
For media inquiries, please contact:
Anneka Burghout
Director of Marketing, Caring Support
Sign up for email
Error: Contact form not found.