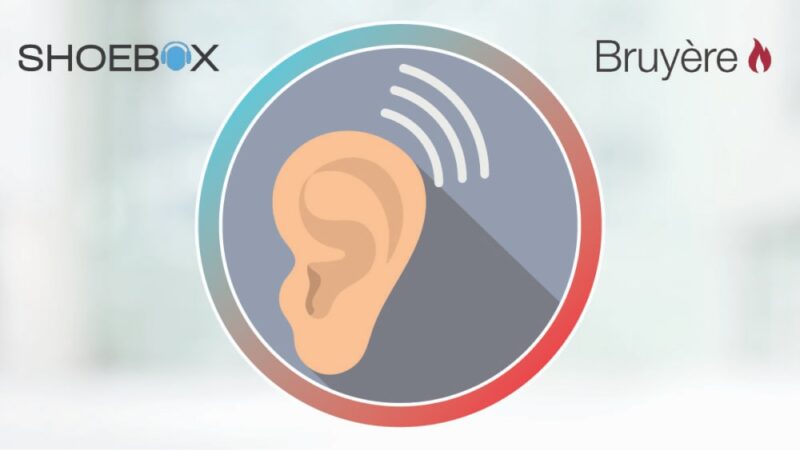 A recent study by Statistics Canada showed that more than half of Canadians aged 40 to 79 have measurable hearing loss, and that the prevalence and severity of hearing loss increases with age. Hearing loss experienced by older adults can have serious social and health consequences, in particular in a care setting, where a patient is receiving information about their health or instructions for how to take medication.
As a national leader in the care of the elderly, rehabilitation and palliative care, Bruyère set out to see how they could improve patient care and experience by ensuring their patients had hearing screening tests upon admission.
Bruyère began working with Ottawa based SHOEBOX, a company that was founded by Dr. Matthew Bromwhich, an Associate Professor of Otolargyngology and Audiology at the University of Ottawa, who believes in creating a system that can identify hearing loss, enables change and connects directly with care.
Using SHOEBOX'sQuickTest, an easy-to-use, self-administered hearing screening test, Bruyère launched a commercialization project that tested 75 patients who were admitted to their Geriatric Rehabilitation Inpatient Services. The goal was to test not only the hearing outcomes, but how the hospital could fit it into their everyday operations, and make hearing screening part of the patient journey.
An overwhelming 74 out of 75 patients screened had "reduced" or "very reduced" hearing in at least one ear, and of these 53% were previously undiagnosed. The results of the SHOEBOX QuickTest were directly tied with increases in improved patient care.
This commercialization project had minimal impact on the day-to-day operations to hospital staff (i.e. training and implementation was minimal), but significant outcomes for patients.