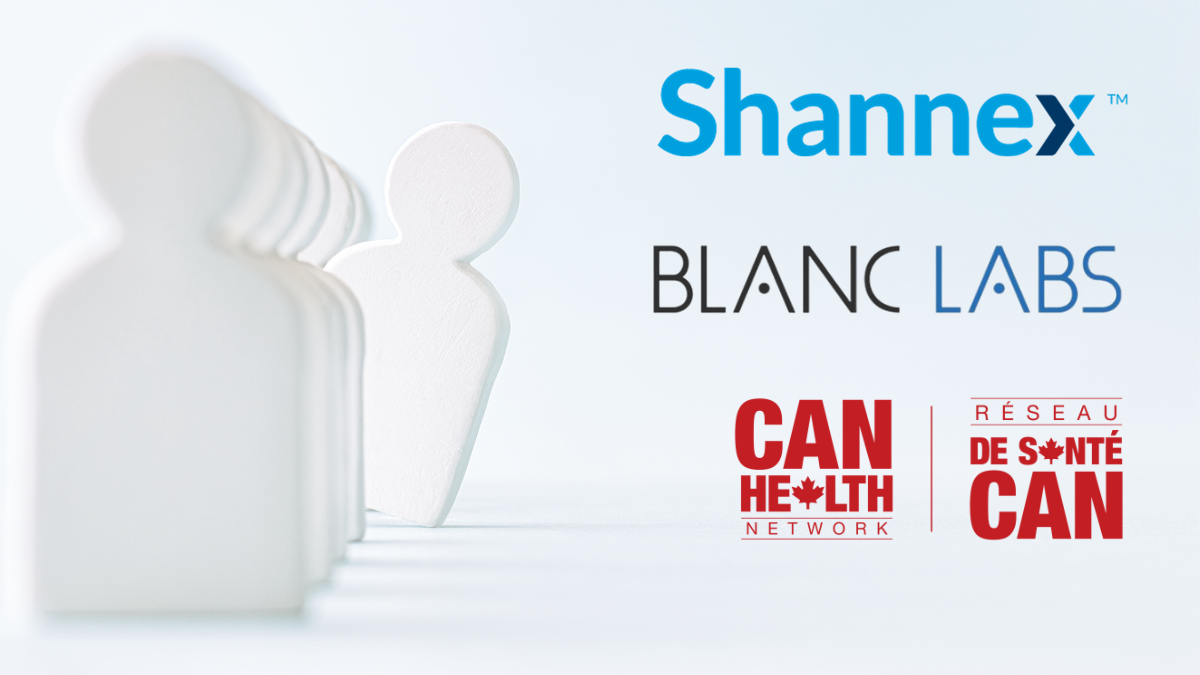 New solution will automate staffing workflows to create greater operational efficiency
November 7, 2023 (Halifax, NS) – Through its membership with the Coordinated Accessible National (CAN) Health Network, Shannex, a family owned and operated organization providing seniors' care, service and accommodation, is partnering with Canadian health care technology company, Blanc Labs, to deploy automated processes to improve employee transitions and reduce demands on operational, human resources, information technology, and business system teams. Shannex will work with Blanc Labs to deploy this solution across its 47 long term care and retirement living communities in Nova Scotia, New Brunswick and Ontario.
Similar to many health care organizations in Canada, Shannex is experiencing an increased demand for health care workers and was in need of a solution to improve operational effectiveness to bring more employees on board in a more timely and efficient manner.
"Our team members are focused on providing care and service to residents in our communities and we're always looking to find ways to improve the quality of our work," said Greg Heard, Vice President, Innovation and Technology. "We are pleased to partner with Blanc Labs to deploy process automations that will improve operational efficiency, improve oversight and increase system security for employees, enabling them to have more time to spend with each resident."
Blanc Labs' automated solution will support an improved employee experience by helping to coordinate tasks between departments, track onboarding and offboarding activities and timelines, and manage access to necessary equipment and technology for new and existing employees.
"At Blanc Labs, we see a tremendous opportunity to improve employee experiences in health care through innovative uses of technology. It has been an absolute pleasure collaborating with the Shannex team to develop and implement a more efficient, secure and scalable approach to employee onboarding and management. We are excited about our continued partnership with Shannex and other health care organizations, focusing on delivering positive outcomes for stakeholders across the Canadian health care ecosystem," said Rishi Khanna, Vice President, Engineering, Blanc Labs.
The project is being supported by the CAN Health Network – a federally funded national organization working to introduce more Canadian innovation into Canada's health care system.
"The CAN Health Network is proud to support this important collaboration between Shannex and Blanc Labs. We look forward to seeing the results of the project, and the impact Blanc Labs' solution has on patients, residents and staff across the country," said Dr. Dante Morra, Chair, CAN Health Network.
"This announcement is great news for seniors in care and the dedicated people who work so hard to bring them the services they need," said the Honourable Rechie Valdez, Minister of Small Business. "This partnership between Shannex and Blanc Labs is a great example of how the CAN Health Network is creating innovative solutions to strengthen our health care system while helping companies grow and create good jobs."
-30-
ABOUT SHANNEX
Shannex is a family owned and operated organization with a vision of Leading the Way to Better Living by providing seniors' care, service and accommodation. Beginning in 1988 with a single nursing home, we now offer a full continuum of services for seniors through our Care at Home, Parkland Retirement Living, Faubourg du Mascaret and Shannex licensed long term care communities. Currently, we have communities in New Brunswick, Nova Scotia and Ontario, where approximately 5,900 employees provide care and service to more than 5,200 residents. For more information, visit www.shannex.com
ABOUT BLANC LABS
Blanc Labs works with organizations to deliver technology solutions that yield impactful outcomes for businesses, their customers and employees. As a UI Path implementation partner, Blanc Labs are experts at identifying and applying process improvement and using automation technologies to streamline workflows, reduce operational overhead, and scale efficiently. Headquartered in Toronto, Ontario, Blanc Labs serves clients across the Americas through operations in Toronto, New York, Bogota, and Buenos Aires. For more information, visit www.blanclabs.com
ABOUT THE CAN HEALTH NETWORK:
The CAN Health Network is a federally funded national organization working to introduce more Canadian innovation into Canada's health care system. The Network works with Canadian health care operators, referred to as Edges, to identify their biggest challenges and match them with Canadian-made technology solutions. By partnering Canadian companies directly with health care operators, CAN Health enables these companies and their solutions to be rapidly validated, procured, and scaled across the Network.
For media inquiries, please contact:
Isabelle Landry
Senior Communications Manager
Shannex Inc.
C: 506-863-9570
Natasha Zelinski
Communications Advisor
CAN Health Network
C: 647-984-7089
Shriya Ghate
Senior Marketing Manager
Blanc Labs
C: 647-676-3593
Sign up for email
Error: Contact form not found.