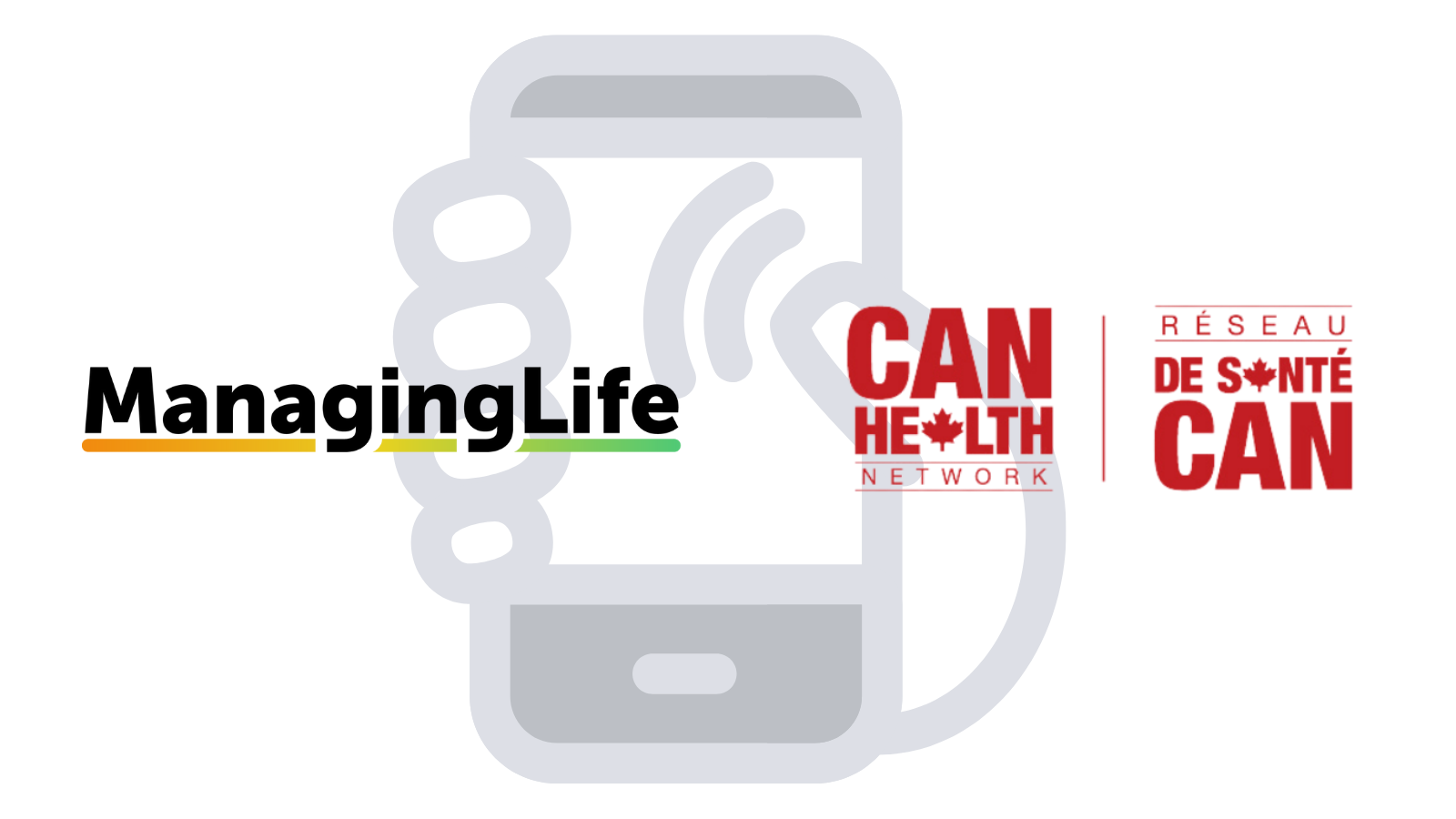 Toronto-based private developer of digital healthcare solution aims to improve pain management for both patients and clinicians
September 14, 2021 (Toronto, ON) – The CAN Health Network is proud to announce that ManagingLife, a Toronto-based leader in digital pain management and developer of the Manage My Pain (MMP) solution, has been invited to join the network to scale their platform across Canada. By joining the Network, their first-in-class digital pain management solution is now available to the first integrated healthcare market in Canada, with access to new business opportunities across the country.
As the leading pain app on both the Google Play and Apple app stores, Manage My Pain has already empowered over 60,000 people globally to better understand their condition, communicate, and manage their pain with their doctors and clinicians. For healthcare professionals, this solution brings objectivity to the subjective nature of pain measurement, enabling remote monitoring and flagging at-risk patients through advanced analytics – a first in pain management.
With its multi-site validation study results being published in March 2021, Manage My Pain became the world's first and only digital solution for chronic pain that has been clinically-validated to improve patient outcomes. It has been licensed by 9 hospitals, including by Canada's largest academic hospital, University Health Network and is a qualified virtual chronic pain solution by Ontario Health (OTN). ManagingLife has also previously partnered with insurers such as Green Shield Canada and RBC Insurance. By improving pain management, ManagingLife seeks to lower the cost of chronic pain by reducing direct medical expenses and overall strain on health systems.
The COVID-19 pandemic has accelerated the critical need for digital healthcare services like MMP, and the demand is here to stay. This has been no clearer than with MMP's 100 percent year-over-year user growth over the past 12 months. ManagingLife is already actively working with members of the CAN Health Network, and more details on their project will be announced soon.
ManagingLife was founded in 2012 by CEO Tahir Janmohamed who has a unique blend of business and technical acumen developed through his 10 years of experience as a software engineer in the Bay Area and a management consultant with IBM's Strategy & Analytics practice.
"We created Manage My Pain to help people with chronic pain self-manage their pain and communicate their experiences to clinicians to get the care they need. Being part of the CAN Health Network is an exciting opportunity to partner with healthcare providers and systems across Canada and reach even more patients."
Tahir Janmohamed, CEO, ManagingLife
"The CAN Health Network is providing Canadian technology companies with an integrated marketplace by removing barriers that prevent businesses from growing and scaling to their full potential. We look forward to working with the team at ManagingLife, as the first digital pain management solution to join the Network."
Dr. Dante Morra, Chair, CAN Health Network
ABOUT MANAGINGLIFE
ManagingLife is a privately held Corporation based in Toronto, Canada that has developed a digital solution for pain management that combines patient self-management, remote monitoring and analytics to help chronic pain sufferers and practitioners learn more about their condition and better communicate with each other. With its award-winning app, Manage My Pain, ManagingLife works with disability carriers, health plans, pain clinics, and clinical trials to help healthcare professionals better measure and manage their patients' pain and medications. To learn more about ManagingLife, visit www.managinglife.com.
ABOUT CAN HEALTH NETWORK
The CAN Health Network is a Canada-first approach to technology adoption. It helps break down barriers to scaling in the health care system and provides an environment for companies to scale to their full potential. Currently operating in Ontario, Western and Atlantic Canada, the CAN Health Network plans to expand into Quebec and the North. The Network has received a total of $12.45 million in funding from the Government of Canada to build a national platform that harnesses the purchasing power of health care organizations. To learn more about the CAN Health Network, visit www.canhealthnetwork.ca.
For more information:
Nadia Bashir
ManagingLife
416-910-3760
Cecely Roy
Senior Communications Advisor (Bilingual), CAN Health Network
437-881-8541
Sign up for email
Error: Contact form not found.