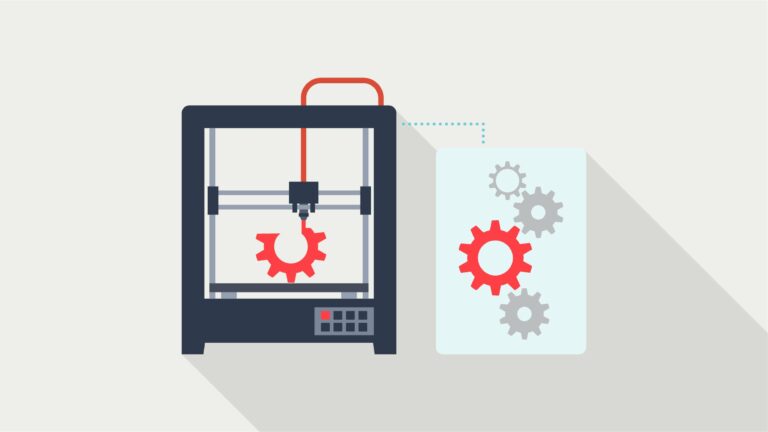 Eastern Health is seeking a solution to address issues with product/solution availability, supply chain disruption and administrative burdens associated with procurement, through rapid prototyping, testing and manufacturing.
Eastern Health is posting this Call for Innovation to seek out qualified Atlantic-based* companies who can meet the desired outcomes. Eastern Health and CAN Health reserve the right to not move forward with this project at its full discretion and in particular if there are no qualified Atlantic-based companies that can reasonably meet the desired outcomes**.
*Business must be registered in either Nova Scotia, New Brunswick, Newfoundland & Labrador or Prince Edward Island in order to qualify for this project.
** CAN Health provides project funding to Edges. CAN Health does not provide funding to selected companies. There is no membership fee for companies to become a CAN Health company. For more information on the benefits of joining the CAN Health Network as a company, please visit this link.
This opportunity is closed.
Problem Statement and Objective(s)
Problem Statement:
Many healthcare organizations face challenges with product availability, supply chain disruption and administrative burdens associated with procurement. Furthermore, significant losses occur due to equipment downtime and high costs for replacement medical devices and parts.
Eastern Health is seeking a solution to address these supply chain issues through rapid prototyping, testing and manufacturing. The ideal company would be able to provide a suite of services including new product design, and localized agile manufacturing (i.e. Additive Manufacturing/3D Printing) of replacement parts/components for existing equipment and currently used healthcare products. It is highly desired that the selected vendor would deliver a complete managed solution including all required software, hardware and professional services. In addition, the vendor must comment on KPI's and objectives, including specifics, all of which need to be quantifiable with the ability to report on the targets that we can expect from their solution. Finally, the solution would be scalable across different regions and centres, including rural and remote areas.
Objectives:
Reduce costs associated with product procurement, inventory, shipping and distribution.
Reduce downtime of equipment and processes and provide a means of redeploying unusable or inoperative equipment.
Identify novel product ideas that solve a problem for the healthcare system.
Create a system that empowers localized manufacturing.
Leverage knowledge, new product designs, and solutions across multiple healthcare organizations across Canada and beyond via access to a common host cloud-based software-as-a-service.
Desired outcomes and considerations
Essential (mandatory) outcomes
The proposed solution must:
Deliver a complete managed solution, including all required hardware, software and professional services.
Provide reports and data analytics on relevant KPI's and objectives, all of which need to be quantifiable
The managed solution must have built in mechanisms to generate cost savings by:
reducing the administrative time spent on procurement;
reducing inventory management costs; and
reducing shipping costs.
Reduce equipment downtime by enabling localized manufacturing of parts required to redeploy unusable or inoperative equipment.
Create novel product solutions for healthcare operations.
Be scalable to geographically separated locations encompassing the whole health region.
Additional outcomes
Provide a means of distributing information to healthcare organization staff of the availability and use cases of the solutions and products.
Offer a subscription-based pricing model inclusive of all products and services to encourage collaboration and consumption and increase the benefits across the larger organization.
The maximum duration for a project resulting from this Challenge is: 3 months
Background and context
Healthcare organizations' traditional procurement methods are time consuming and costly and are reliant on external supply chains. Organizations often face challenges with procurement of replacement parts for existing equipment, leaving valuable medical equipment inoperative, as well as rapid and cost-effective novel product design and manufacturing. Additionally, there are high costs associated with order lead times, inventory management, and shipping of products.
Procurement activities and manufacturing opportunities are constantly evolving to better meet health care delivery needs and create efficiencies. An Additive Manufacturing (AM) subscription and service-based offering will circumvent traditional medical device procurement's administrative time and financial burden. The use of rapid design and prototyping and advanced manufacturing processes (i.e. AM) will address these operational gaps for healthcare organizations by creating novel product solutions, replacement parts/components for existing equipment and enabling rapid, regionalized production of products.
Additive-Manufacturing-as-a-service (AMaaS) can facilitate effective collaboration between vendor and healthcare teams to rapidly turn a problem into a prototype and commercial product by engagement with product design teams and clinical engineers, doctors, nurses, physiotherapists and other healthcare providers. All digital product designs and services and intended to be shared and made available to healthcare workers via an online product catalogue and software service. Digital product designs and solutions in the software-as-a-service library can be manufactured into physical products on demand by local/regional 3D print facilities.
This opportunity is closed.