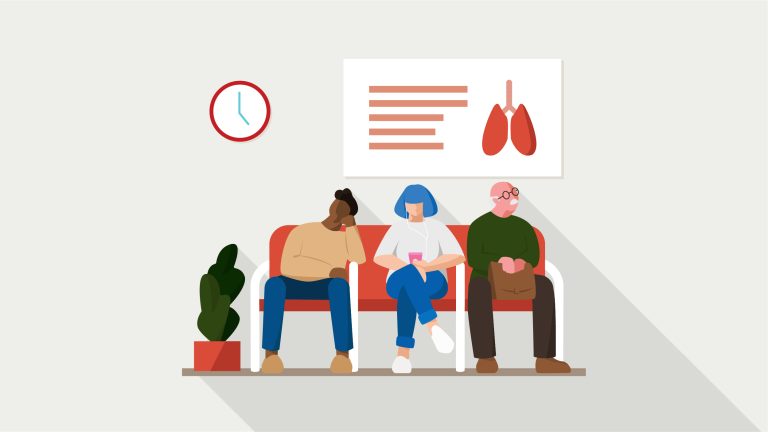 Vancouver Coastal Health (VCH) is seeking a wearable biosensor solution to remotely monitor vital signs to assist in the reassessment of patients in the Emergency Department. VCH is posting this Call for Innovation to seek out qualified Canadian companies who can meet the desired outcomes. VCH and CAN Health Network reserve the right to not move forward with this project at their full discretion and in particular if there are no qualified Canadian companies that can reasonably meet the desired outcomes.
In order to qualify for a CAN Health project, the business must be registered in Canada and cannot be a subsidiary of a non-Canadian company. For more information on the Call for Innovation process and the commercialization projects funded by CAN Health Network, please refer to the FAQ page on the CAN Health Network website: https://canhealthnetwork.ca/faq/

This opportunity is closed.
Problem Statement and Objective(s)
Vancouver Coastal Health has seen and continues to see an increased demand in their emergency departments. With the high ED volumes and a nationwide staffing shortage, there is an opportunity to utilize biosensors in the ED to assist with monitoring patient vitals and automatically alert the triage team if a patients' condition is deteriorating. This implementation of biosensors could potentially reduce the strain on ED staffing levels and improve patient flow by automatically alerting nurses to those patients in greatest need – ultimately providing better care and potentially saving lives.
VCH is looking for a solution that can help achieve the following objectives:
 Generate efficiencies in patient flow and reassessment in the ED.
Improve the quality of patient care by focusing nursing attention where it is needed most.
Provide support for the reassessment of patients in the ED when triaging based on CTAS guidelines
Desired outcomes and considerations
Essential (mandatory) outcomes
The proposed solution must:
Achieve cost and time savings by:

Reducing the amount of time nurses spend conducting patient reassessments

Measure basic patient vital signs, with normality of these parameters being adjustable, including:

Heart rate (pre-set range: 60 – 100)
Blood pressure (pre-set range: diastolic 60 – 110; systolic 90 – 140)
O2 saturation (pre-set range:94% or above)

Achieve increased quality of care through:

Increased time nurses can spend providing value added tasks
Ensure reassessments are conducted at a frequency required by CTAS guidelines;
Increased patient comfort in their condition through continuous monitoring;
Automatic notification of abnormal vital signs; and
Helping prioritize patient care.

Free up staff time to perform more direct patient care and value add activities.
Be capable of integration with enterprise EMRs (Cerner) and nurse monitoring stations.
Automatically alert the triage team if a patient's condition is deteriorating.
Be a wearable device capable of wireless connectivity and remote monitoring to allow for patient mobility throughout multiple ED care settings.
Have validated the accuracy of their vitals data and be approved for use in Canadian public health by all relevant bodies.
Be cost-friendly
If reusable, the device must be able to be cleaned appropriately without risk of worsening disease transmission
Additional outcomes that would be beneficial
Monitor respiratory rate, heart rhythm
The maximum duration for a project resulting from this Challenge is: 6 months
Background and context
Vancouver Coastal Health facilities lie on the traditional homelands of the fourteen First Nation communities of Heiltsuk, Kitasoo-Xai'xais, Lil'wat, Musqueam, N'Quatqua, Nuxalk, Samahquam, Skatin, Shishálh, Squamish, Tla'amin, Tsleil-Waututh, Wuikinuxv, and Xa'xtsa. Vancouver Coastal Health honours its commitment to supporting the journey of reconciliation with Indigenous peoples in our region. We are committed to improving the health and access to culturally safe healthcare of the Indigenous people in our region, and we recognize that we all have a contribution to make in reconciliation and healing. With this recognition comes the responsibility to ensure authentic and intentional engagement and collaboration with the Indigenous population.
Vancouver General Hospital (VGH), the largest acute care facility in the Vancouver Coastal Health Authority, provides a number of specialized care services to residents in Vancouver and across the province.
It is also a teaching hospital, affiliated with the University of British Columbia (UBC). The VGH provides training to 140 internal medicine residents across the 3-year program representing approximately 10 % of the total residents across Canada. The ability to properly train these residents in Point of Care
Operating the 2nd largest Emergency Department (ED) in British Columbia, Vancouver Coastal Health's ED nurses spend a significant amount of time managing the triage and reassessment of patients in ED in accordance with CTAS guidelines. These guidelines require reassessments to be completed every 30 minutes for CTAS level 2 patients, and less frequently (every two hours) for CTAS levels 3-5, until seen by a physician. During busy periods, the team of three to six nurses may see up to 300 patients per day. However, high patient volumes and variation in patient acuity make it difficult to continually reassess patients located across multiple ED care settings.
Health human resource challenges felt nationwide impact nursing capacity in EDs, as well. Patient reassessments are currently being done manually at VCH, a process that takes 6-13 minutes per patient and includes recording the patient's history and information as well as monitoring their vital signs. Manually conducting these reassessments is a time-intensive process for ED nurses, considering the frequency of required guidelines. Finding efficiencies in the utilization of ED resources is essential to improving patient care.
VCH is in search of a solution that will allow reassessments in EDs to be more efficient and release nurses for other value added tasks. There is opportunity to find efficiencies in the ED reassessment process by continually and remotely monitoring patient vital signs through a wearable biosensor. These wearable devices can come in the form of patches, chest straps, watches, arm bands, and beyond. By automatically alerting the triage team if a patients' condition is deteriorating, nurses will be able to respond more quickly and efficiently – ultimately providing better care and potentially saving lives.
This opportunity is closed.