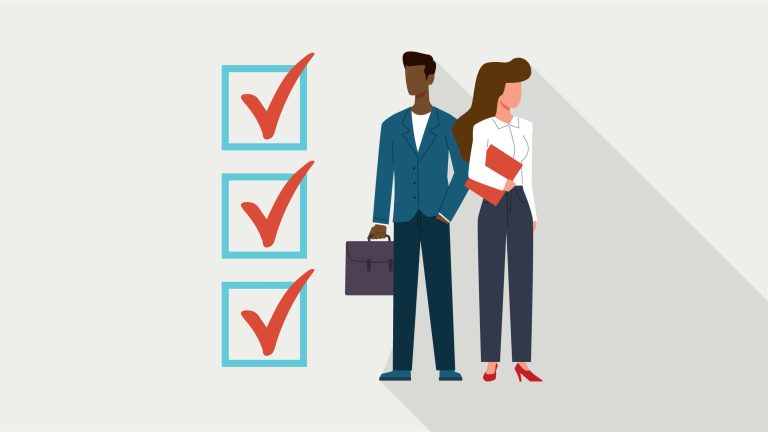 Shannex is looking for a robotic process automation (RPA) solution to make their employee onboarding process more efficient.

Shannex is posting this Call for Innovation to seek out qualified Canadian companies who can meet the desired outcomes. Shannex and CAN Health Network reserve the right to not move forward with this project at their full discretion and in particular if there are no qualified Canadian companies that can reasonably meet the desired outcomes.
*Business must be registered in Canada in order to qualify for this project.
This opportunity is closed.
Problem Statement and Objective(s)
The health care sector in Canada is experiencing higher job vacancy rates than pre-pandemic levels. Filling these vacancies quickly and efficiently has a direct impact on the ability of organizations to provide quality care for patients and residents. At the same time, health care work increasingly relies on electronic systems and equipment. When staff are hired, there is significant work to ensure users have access to equipment and electronic systems to do their jobs.
Shannex is looking for an RPA solution to reduce time spent on onboarding new employees and improve satisfaction for new employees in access to technology.
Shannex is looking for an RPA solution that will be designed, tested, and managed by an external vendor to support the following processes:
Coordination of new employee onboarding tasks between departments.
Communication and tracking of pre-employment tasks and timelines for new hires.
Granting user access for business systems and communication equipment for new hires.
Removing user access for business systems and equipment when employees leave or change positions.
Objectives:
Reduce the time and resources needed to bring on new employees.
Improve employee satisfaction and retention.
Desired outcomes and considerations
Essential (mandatory) outcomes
The proposed solution must:
Achieve cost and time savings through:

Reduced time to initiate and terminate staff access to systems and resources
Reduced time lost due to troubleshooting system access issues for new employees and auditing user access within systems
Reduced licensing costs for systems as the number of active users is right sized with real-time deactivation of users through attrition.

Achieve quality improvement through:

Increased proportion of new employees with access to all systems and equipment on first day of employment
Increased levels of satisfaction among new employees with the onboarding process

Have programming capabilities to meet specific needs
Read/sort through documentation
Be able to recognize and utilize employee attributes (i.e. job title) to determine the specific tasks required to set up that employee, including:

Creating a ticket to have a key pass/nametag created
Creating a ticket for any hardware and software licenses required
Providing access to services required for that position
Automatically sending an introduction email to new employees with relevant information

Report on any issues/errors and identify error rate
Additional outcomes
There are no additional outcomes.
The maximum duration for a project resulting from this Challenge is: 9 months
Background and context
Recruitment and retention of staff is a high priority for health care organizations across the country and organizations are experiencing the same pressures as Shannex with increased job vacancies and significant time required to support onboarding of new employees. Health care providers need to find innovative solutions to streamline the hiring process and ensure a positive onboarding experience for new employees.
Effective communication must occur across several departments (i.e., human resources, information and communication technology, systems analysis, and operations) to ensure users have access to equipment and electronic systems on their first day of employment and to remove access when employees leave their positions. This cross-department process is prone to delays and human error.
The rate of onboarding employees has increased significantly at Shannex in the past few years. This is in part due to the increasing demand for health care providers but also to the significant service delivery growth the organization has experienced over this time. Each new employee requires access to software for scheduling, payroll, communication, and training systems. Depending on the specific role, new employees may also need access to communications equipment (e.g., landline or mobile phone, computer, email), file storage drives, electronic health records, and workforce and accounting systems.  When employees leave, access must be disabled to protect system security.
A survey of new Shannex employees completed in October 2019 found that only 27% had access to all the systems and ICT equipment they needed on their first day of work (51 respondents). For 34% of these new employees, it took longer than a week to get all the equipment and system access they needed. As a result, 18% were less than satisfied with technology access portion of their onboarding experience. There is room for improvement for satisfaction for this process.
Robotic Process Automation (RPA) is a technology that uses software robots to complete routine business processes. This RPA technology has the potential to improve business processes related to human resource management. Specifically, RPA can be applied to automate and improve the onboarding experience for new employees.
Shannex has identified RPA technology as a solution to reduce time spent on onboarding new employees and improve satisfaction for new employees in access to technology. RPA technology has the potential to reduce demands on Shannex's human resource, information technology and business system teams by automating new user set up. This will free up work hours for these teams to address more complex needs. Improved accuracy in the process will reduce the number of new employees who do not have system and equipment access they need when they begin work, which should have a positive impact on staff satisfaction and early retention rates.
Security of the information in Shannex's electronic systems is a high priority to ensure due diligence in protecting the personal information of their residents and staff. The RPA solution has the potential to improve security of their electronic systems. Using an automated process to manage access to these systems will reduce errors in the permissions users have to electronic information. It will also decrease the amount of time that user accounts are inactive in the period before new employees begin and when they are no longer needed due to employee attrition.
There is also the potential to apply the RPA solution to multiple business systems. When an organization introduces RPA as a solution to one business process (such as onboarding new employees) they are well placed to apply the technology to other systems. The time needed to adapt RPA to the organization is reduced as it is already adapted to their infrastructure. For example, Shannex anticipates that this RPA technology can be adapted to automate resident focused processes such as registration in electronic health records upon admission. There are numerous opportunities to apply RPA.
This opportunity is closed.