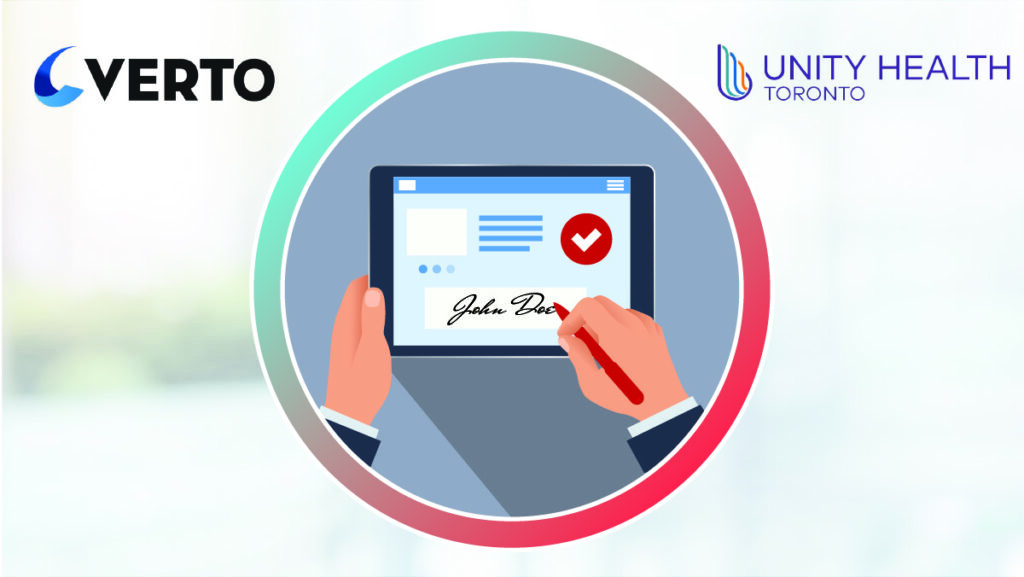 The need to capture consent data management is apparent in Canadian health care organizations. Accordingly, there is a demand to find a way to summarize data in a centralized and streamlined patient-centred process.
Before Verto, Unity Health Toronto's clinicians and staff collected and accessed consent in different systems for multiple purposes. Consequently, patients were forced to repeat consent protocols numerous times. Now, with its digital partnership with Verto, AI technology can enhance the ability to streamline processes that support patient experience, starting with the centralized consent management tool as the foundation for further improvements. Unity now has the capacity to capture and track patient consent data across different clinics and visits.
By centralizing consent management and ensuring clinicians are using a single source of consent, the patient will no longer be required to consent multiple times, reducing ambiguity. This solution will allow Unity to advance patient experience and engagement through patient-facing tools such as SMS wait time reminders, SMS and email appointment reminders, distribution of education materials, self-pre-registration, way-finding capabilities and supporting of virtual care.