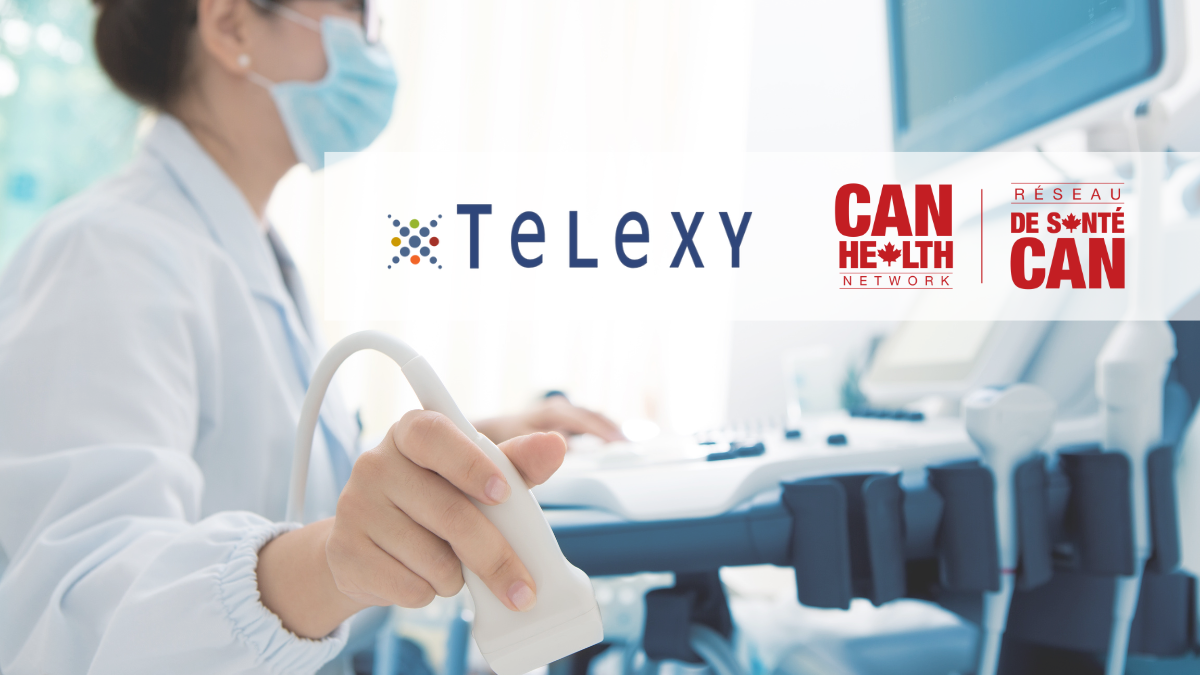 September 7, 2022 (Maple Ridge, BC) – British Columbia-based Telexy Healthcare is joining the CAN Health Network to improve Point of Care Ultrasound (PoCUS) services across Canada.
PoCUS allows health-care providers to diagnose patients wherever and whenever they are being treated. Whether it be in an ambulance, an emergency room, a long term care home or a hospital, clinicians can obtain ultrasound images at the bedside and incorporate them into patient care immediately allowing for timely and more accurate diagnostic and treatment decisions.
Although there are many benefits of PoCUS to patients and clinicians, some health-care organizations across Canada are not using this technology to its full potential – they do not have streamlined archiving systems in place. In this case, PoCUS exams performed are saved and documented in inconsistent fashions, sometimes requiring staff to save images on personal or public software. As a result, not only do clinicians face barriers and lengthy processes when attempting to access these images, but this also poses significant confidentiality risks.
To help address these challenges, Telexy will work with members of the CAN Health Network to explore a digital archiving system that will improve clinical workflow, increase diagnostic time, improve patient outcomes, and enhance training and education among residents and staff.
"The Telexy team is extremely excited to join forces with the CAN Health Network," says Slava Morozov, President and CEO, Telexy Healthcare. "We look forward to improving the Point of Care Ultrasound programs across Canada with Qpath E."
The information technology company is focused on streamlining workflow in health care using flexible and intelligent software applications. Telexy focuses on five areas within health care, specifically in point of care ultrasound: clinical workflow, training and education, analytics, research, and teleconsultation.
"We're very excited to officially welcome Telexy Healthcare to the Network," says Dr. Dante Morra, Chair, CAN Health Network. "Point of Care Ultrasounds are vital to exceptional patient care and outcomes, so it's great to be working with a company who is improving these services for our Edges."
Sign up for email
Error: Contact form not found.