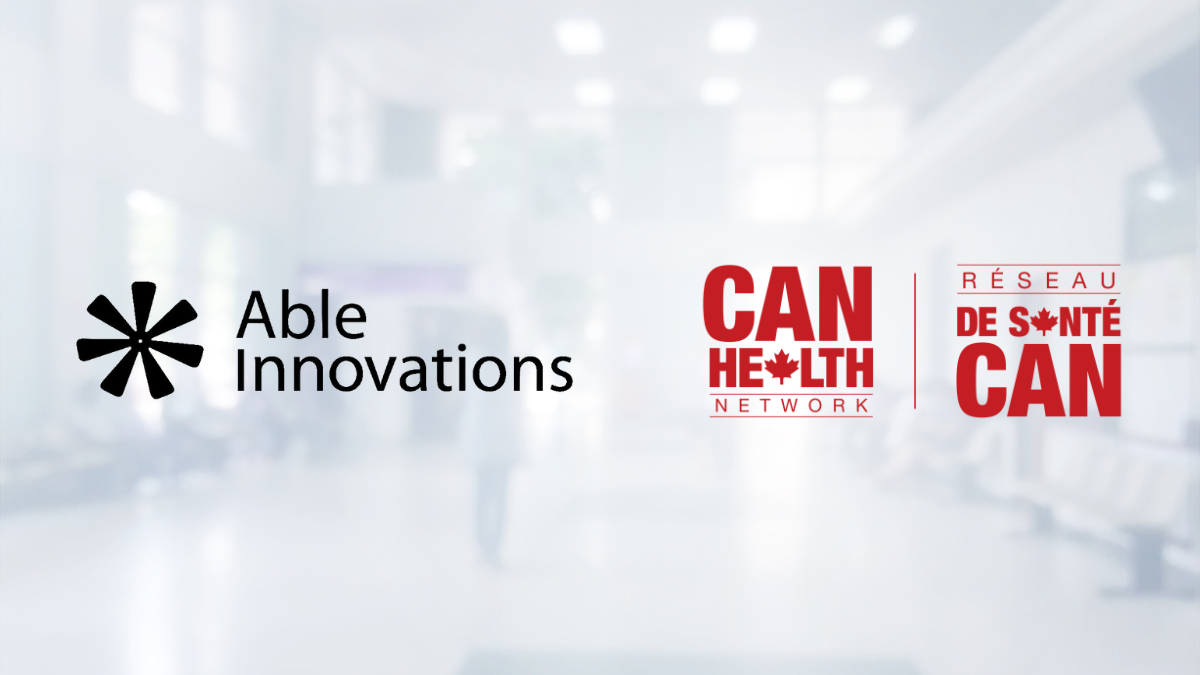 June 19, 2023 (Toronto, ON) – The Coordinated Accessible National (CAN) Health Network is pleased to announce its partnership with Able Innovations, a Canadian patient transfer technology company advancing the lateral transfer experience for patients and frontline staff through its automated innovation.
A lateral patient transfer involves moving a patient from one surface to another. Although patient transfers are an essential part of patient care, most transfer equipment is outdated, requires two or more staff to use, can be unsafe, and is physically demanding for patients and staff, which contributes to increased labour and injury costs for health care organizations.
To address these challenges, Toronto-based Able Innovations developed the ALTA Platform™, an advanced robotic device that enables a single caregiver to conduct safe and automated transfers, without relying on additional staff.
In addition to powered wheels that make the device easy to maneuver, the ALTA Platform™ comes equipped with motorized columns to adjust the height and tilt as needed. This automation allows a caregiver to complete a transfer in just three minutes, safely and effectively.
"We are pleased to welcome Able Innovations to the Network," said Dr. Dante Morra, Chair, CAN Health Network. "Patient transfers are a vital part of the patient care journey, and we are excited to support the growth of this made-in-Canada solution."
Able Innovations worked closely with Bruyère, one of CAN Health Network's Edges, on a previous project to evaluate the ALTA Platform, and partner to reimagine the standard of care in patient handling.
Through its partnership with CAN Health, Able Innovations will now have the opportunity to work with more leading health care organizations in the Network, and increase the potential to scale its solution across Canada.
"We are extremely excited to join the CAN Health Network to improve the quality of work for front-line staff, and the patient experience," said Jayiesh Singh, CEO, Able Innovations. "Our technology holds immense potential to solve one of health care's biggest challenges and we look forward to our work together."
For more information on Able Innovations, visit: ableinnovations.com
Sign up for email
Error: Contact form not found.