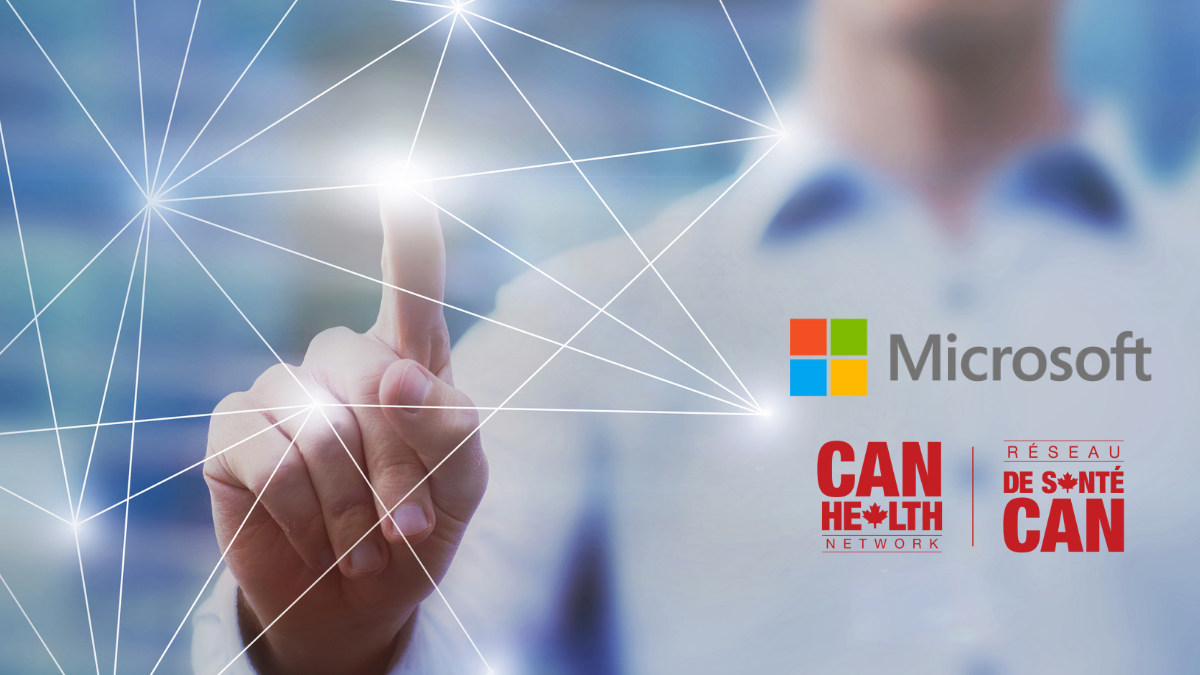 March 14, 2022 (Toronto, ON) – The Coordinated Accessible National (CAN) Health Network is collaborating with multinational technology corporation and cloud-based services provider, Microsoft, to empower and scale Canadian medtech companies through Microsoft's Innovation Maverick's program. The program provides Network companies with cloud and AI technology platforms, technical guidance and business coaching, along with co-investment in innovations running on Microsoft Azure.
The CAN Health Network works directly with health-care operators to identify their biggest challenges and match them with Canadian-made technology solutions. The ultimate goal is to enable Canadian companies to be rapidly validated, procured, and scaled across the country and abroad.
Through Microsoft's Innovation Maverick's program, qualifying Network companies will now have access to innovation support programs such as technical coaching to identify innovation roadblocks, business strategy coaching with Microsoft consultants and engineers, networking opportunities with other innovation thought leaders, and access to Innovation Mavericks funding to accelerate qualified proof of concept opportunities in Canadian health care where qualified.
As a trusted partner who shares CAN Health's vision of scaling innovative Canadian medtech companies, this relationship with Microsoft brings a whole new competitive edge to the Network. This collaboration enables an even greater amount of Canadian companies to grow and develop advanced solutions they can introduce into Canada's health-care organizations, while driving the economy and generating prosperity across the country.
"Microsoft is a powerful force in the innovation sector. This collaboration will help bring their technology into the health-care space, an area that relies on innovation to succeed. Now, Canadian companies looking to scale their homegrown solutions will be more equipped with the tools and resources to do so." – Dr. Dante Morra, CAN Health Network Chair
"Our aim for this collaboration is to bridge trusted, integrated cloud capabilities with every Canadian health care provider and medtech company through our Microsoft Cloud for Healthcare," said Peter Jones, Healthcare Industry Lead, Microsoft. "Our collaboration through Microsoft's Innovation Mavericks program will not only empower Canadian specific health-care innovators with resourcing, co-investments and coaching but will also support better experiences, insights, and care for health-care providers across Canada.
-30-
ABOUT CAN HEALTH
The CAN Health Network is a Canada-first approach to technology adoption. It helps break down barriers to scaling in the health care system and provides an environment for companies to scale to their full potential. Currently operating in Ontario, Western and Atlantic Canada, the CAN Health Network plans to expand into Quebec and the North. The Network has received $3.5 million in 2019 and $3.25 million in 2021 from the Federal Economic Development Agency for Southern Ontario (FedDev Ontario), $3.5 million from PrairiesCan and PacifiCan, and most recently, $2.2 million from the Atlantic Canada Opportunities Agency to build a national platform that harnesses the purchasing power of health care organizations. To learn more about the CAN Health Network, visit canhealthnetwork.ca
For more information:
Alexis Fung Fook
Manager, Communications & Marketing, CAN Health Network
Sign up for email
Error: Contact form not found.