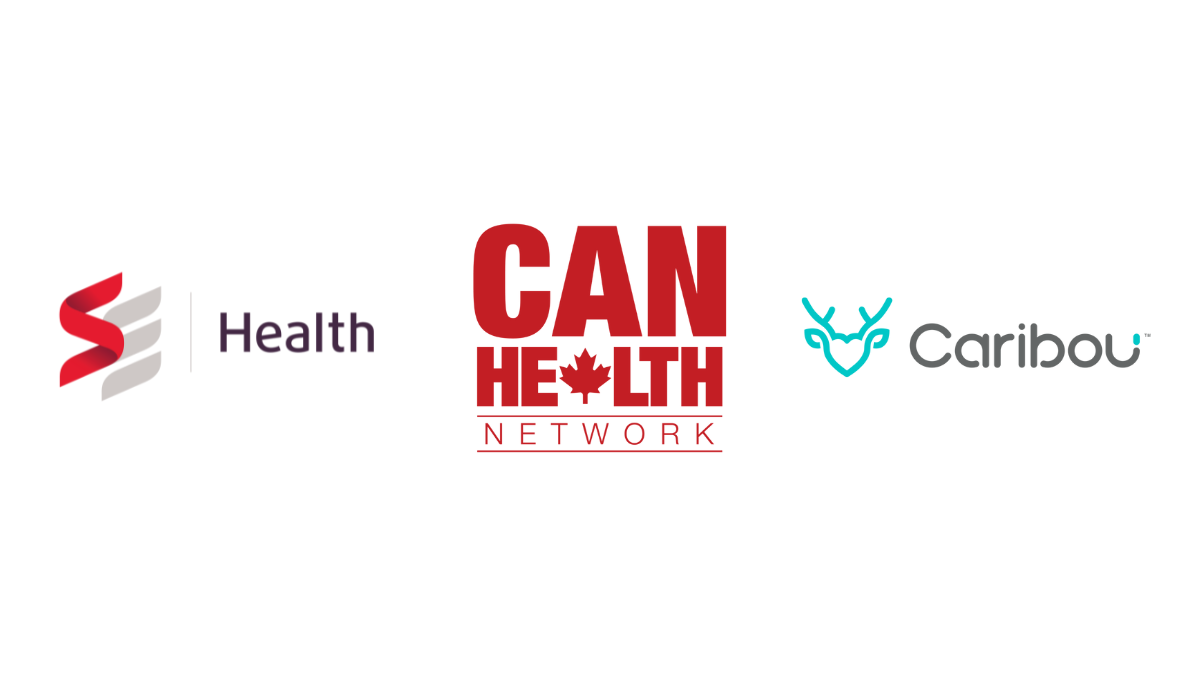 A partnership between the CAN Health Network, SE Health and Canadian startup, Caribou Health Technologies Inc., aims to transform the culture of recognition in health care
August 1, 2023 (Markham, ON) – On the Coordinated Accessible National (CAN) Health Network's Fourth Anniversary, leading homecare provider, SE Health is empowering their staff across the organization with SE Rewards – a first-of-its-kind digital rewards program designed to recognize and reward staff for small acts of kindness and for going above and beyond every day. The rewards program is powered by Caribou Health Technologies Inc. (Caribou), a Canadian startup, and was implemented as part of a successful commercialization project supported by the CAN Health Network.
Employee recruitment and retention is a major challenge impacting health care organizations across the globe. This challenge is especially prevalent in the home care industry. According to the Canadian Centre for Caregiving Excellence, there is a 25 per cent shortage of paid care workers.
As a not-for-profit social enterprise and one of the largest health care organizations in Canada, SE Health is seeing a growing demand for care and service across the country. As a result of the health human resources challenges, the organization is activating creative strategies to build their teams so they can continue to meet and exceed the needs of communities while ensuring their people in all roles feel appreciated and supported.
Canadian startup, Caribou understands the importance of recognizing health care staff. Founded in 2019, Caribou's mission is to end the caregiver shortage by helping care organizations become exceptional employers.
"Our mission is to ensure everyone who needs care has access to it," says Alex Oosterveen, Co-Founder, Caribou Health Technologies Inc. "In order to achieve that, we need to make sure that we have enough motivated people working in this industry."
When organizations sign on to Caribou's rewards platform, they can automate performance-based rewards and other recognition-based events to meet their specific needs. Leaders at SE Health are recognizing staff at any given time for efforts such as completing early training, reporting client incidents, referring friends, and much more. Leaders select the staff member they want to recognize, choose how many points to award, and create a personalized message to notify the recipient of the reward. Staff can then redeem points that go directly to their paycheck.
"People are one of our key enablers," says John Yip, President and CEO, SE Health. "At SE Health, we believe that great employee experience translates into great customer experience, and the Caribou platform is helping to support that, ensuring we are bringing even more hope and happiness across the country and delivering exceptional care to people and communities in need."
By implementing SE Rewards, powered by Caribou, SE Health has improved staff engagement and recognition and reward efficiency, and increased the number of job referrals, resulting in an increase in successful new employees.
"Caribou's success and growth with SE Health is just the beginning," says Dr. Dante Morra, Chair, CAN Health Network. "Our hope is to see other organizations in our Network and across the country adopt Caribou in their workforce, and transform staff experience through this first-of-its-kind Canadian innovation. I am so proud of the work the Network has been able to accomplish in only four short years, supporting the best Canadian companies and improving health care in Canada, and I know there is much more to come."
The CAN Health Network is a federally-funded organization launched in Vancouver in 2019, that supports Canadian businesses and health care by identifying and introducing Canadian-made solutions in the health care marketplace. Through projects like this one launched by SE Health, companies like Caribou have access to real-world environments, work closely with providers to validate their solutions, and benefit from the Network's unique procurement process.
-30-
ABOUT THE CAN HEALTH NETWORK
The CAN Health Network is a Canada-first approach to technology adoption. It helps break down barriers to scaling in the health-care system and provides an environment for companies to scale to their full potential. Currently operating in Ontario, Western and Atlantic Canada, the CAN Health Network was recently awarded $30 million by the Government of Canada as part of Budget 2022 to expand into Quebec, the Territories and with Indigenous Communities. Learn more about the CAN Health Network at www.canhealthnetwork.ca
ABOUT SE HEALTH
SE Health is a not-for-profit social enterprise that shares its knowledge, provides the best care, and helps each client to realize their most meaningful goals for health and wellbeing. Established in 1908 by four pioneering nurses, we have worked with purpose for more than a century to bring hope and happiness, and forever impact how people live and age at home. Today, our 8,000+ team members nationwide provide care in more places and ways than ever before, bringing health to life for over 20,000 Canadians every day. To learn more or join our growing team, visit www.sehc.com or find us on social media.
ABOUT CARIBOU HEALTH TECHNOLOGIES INC.
Caribou is a technology company that helps care organizations become world-class employers. Caribou works with care organizations across the United States and Canada, helping to improve retention, recruitment, and performance through technology that gives back to the care workers. Caribou's flagship product, Caribou Rewards, is an automated staff incentives platform that uses gamification to increase care organizations' billable hours and improve staff performance. Agencies using Caribou Rewards have seen a 5-30% annual increase in billable hours and improvements in retention and performance. Caribou believes that solving the caregiver shortage involves helping care organizations become exceptional employers. And over the long run, care providers who offer the best employee experience will be most successful.

For media inquiries, please contact:
Natasha Zelinski
Communications Advisor, CAN Health Network

C: 647-984-7089
Sarah Quadri
Director, Corporate Communications, SE Health

C: 647-612-7145
Christian Alaimo
Co-Founder and COO, Caribou
C: 289 923 8192
Sign up for email
Error: Contact form not found.