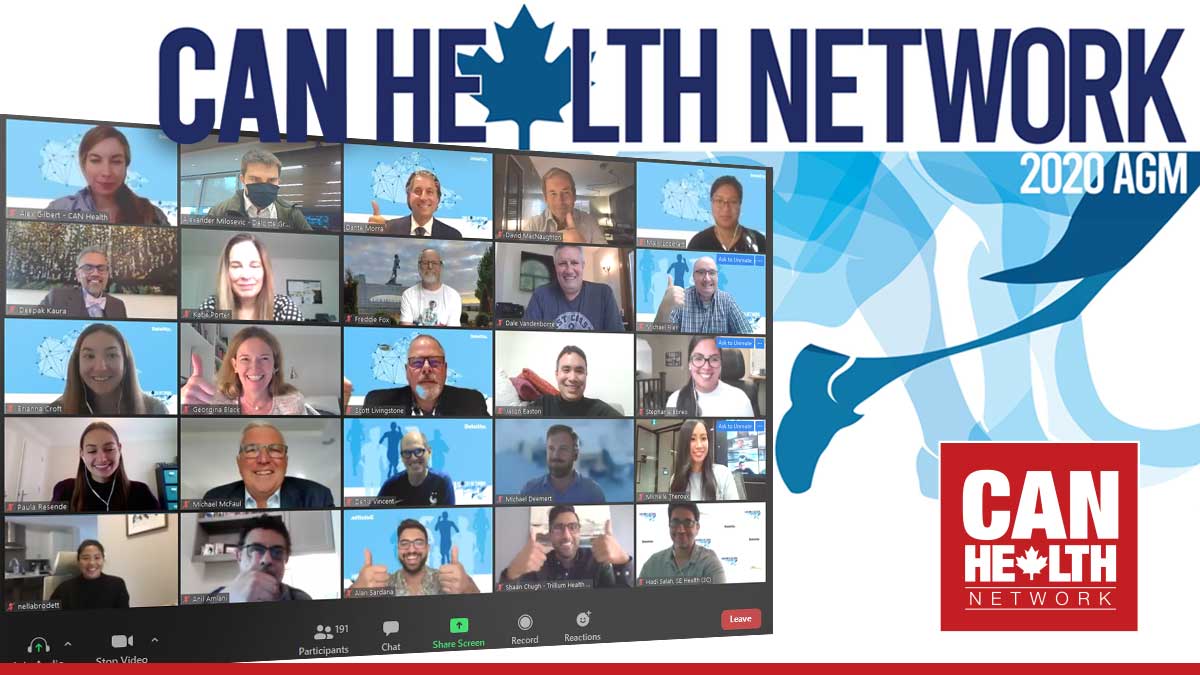 Words are not enough to express our excitement around last Thursday's first CAN Health Network AGM. With nearly 200 participants, the day was high energy and high impact. It provided the inspiration and groundwork for our road ahead together as we work to grow Canadian businesses and ensure our health care organizations are using the best Canadian technology available.
The day could not have been a success without your passion and enthusiasm to engage with each other on topics critical to our work and vision. Thank you to those of you who shared success stories and lessons from the Network.
And of course, a thank you to our distinguished speakers, as well as our sponsor Deloitte for their expertise in delivering an excellent virtual event with first-class knowledge and expertise of the health care field.
Below you will find a link to photos from the AGM, the Edge introduction video (long & short version), and materials from the workstreams. As it is #ThrowBackThursday, we encourage you to share on your social channels using #EmpoweredbyCANHealth.
Let's all remember the inspiration that Fred Fox left us with, "Anything is possible if you try".
Sign up for email
Error: Contact form not found.